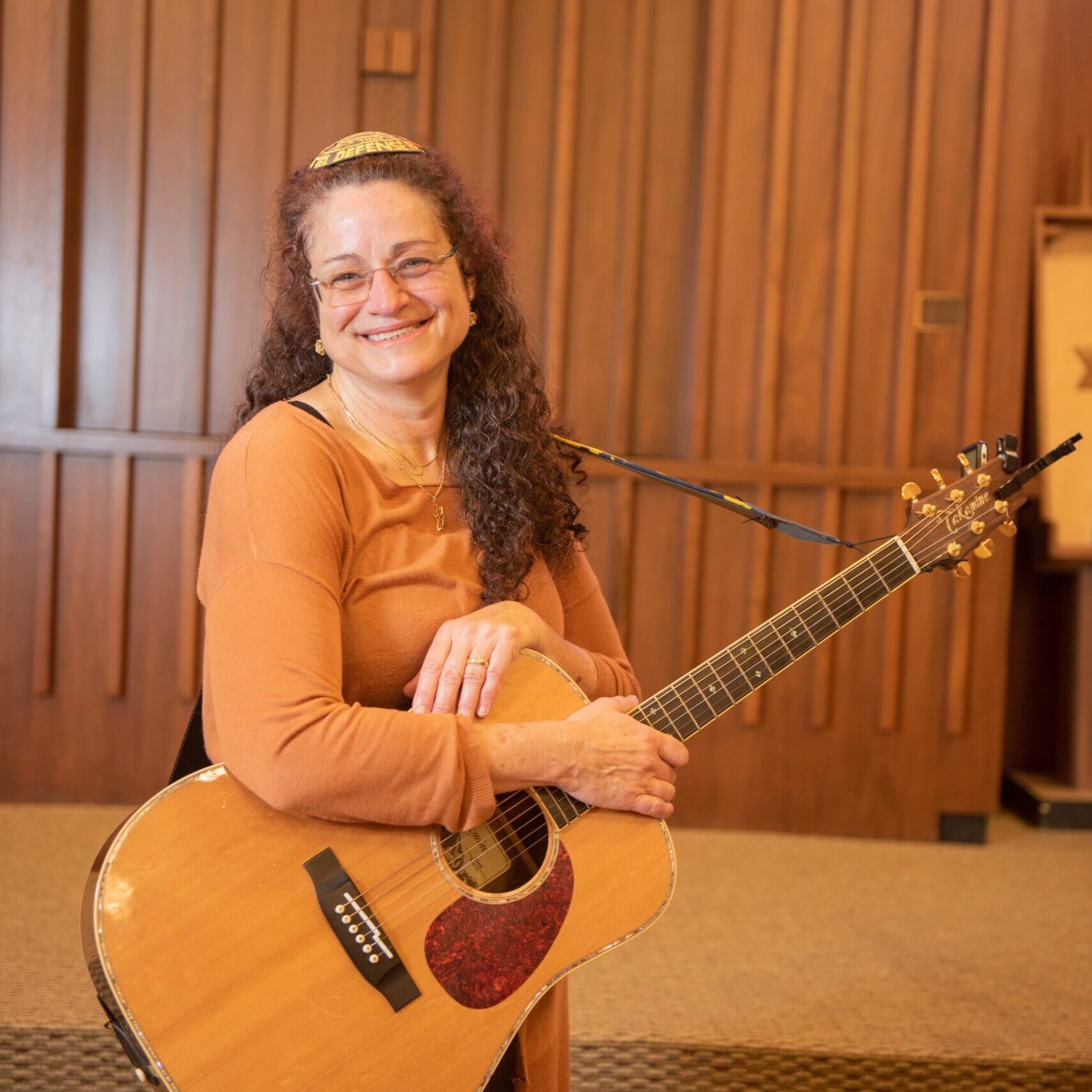 Shalom! I am Meeka Simerly, the Rabbi at Temple Adas Shalom. Thank you for the opportunity to introduce myself: I was born in Haifa, Israel, and was raised in a secular Zionist environment. After moving to California to study music in 1995, I rediscovered my Jewish roots and fell madly in love with Reform Judaism. I became musically and "Jewishly" active in several congregations and organizations in California, co-leading services, teaching Hebrew, Torah Trope, Love of Israel, choir, and music.
I received my Cantorial Ordination and a Masters degree in Jewish Sacred Music in 2009 from the Academy for Jewish Religion CA (AJRCA): during my second year at the Academy, I was hired as Cantor at Temple Emanu-El in San Jose, CA, where I served for 10 years. During that time, I also continued my studies at the AJRCA to earn my Masters degree in Rabbinic Studies, and graduated an Ordained Rabbi.
Upon graduation in 2016, the path led me to the East Coast, where I served Temple Beth Tikvah in Wayne, NJ as Rabbi and Cantor, teaching, learning, and sharing my love of Judaism with people of all ages. I also served as Co-President of the Wayne Township Interfaith Council. This has been a part of my spiritual journey: the path led me to work with the broader community of clergy partners, to try to help mend our aching world by promoting acceptance, appreciation, and love among all people from different religious, racial, and national backgrounds. 
I love writing! My thesis, "Naomi Shemer's Artistic Expression: Poetry, Prayer, or Both?" was published in the book Emotions in Jewish Music, and my book Voices in The Wilderness, Emerging Roles of Israeli Clergy Women (Gaon Books) was published in January 2015. You can find more info at my Amazon Author page.
In my spare time I love to read (books, the old-fashioned way), solve crossword puzzles (cryptic in Hebrew, People Magazine in English), hike, and spend a lot of time outdoors with my better half, Dave Simerly (aka "The Hubbitzen"), and our dog Oreo. I thoroughly enjoy a good beer, arts and crafts, and Pilates too.
Quote that inspires me: "'Tradition has a vote, but not a veto' - Mordecai Kaplan"
I am always happy to meet you, so stop by my office to say hello, or schedule an appointment with me for a longer visit. My door is always open!
Le'hit'raot be'karov,  להתראות בקרוב(see you soon)!